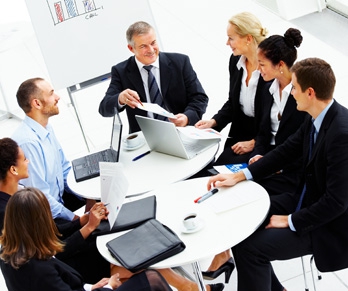 Leadership
From confrontational and authoritarian all the way to laisser-faire, everything is feasible. But what effect will it have and how successful will it be?
Formulating and motivating visions, messages and goals, providing and organising feedback are just a small part of our various leadership tasks. Whether coaching or taking direct action, your personality has to be compatible with what you're doing.
The focus is always on your staff, customers and achieving results.
A well-led team achieves more and motivation increases. The companies, whose employees in any position maximise their potential performance with enthusiasm, will be among the winners. Whether you're implementing a leadership and values culture or deploying specific tools, such as achieving agreed goals, you determine it in a detailed briefing for your company.
For further contacts, go here.